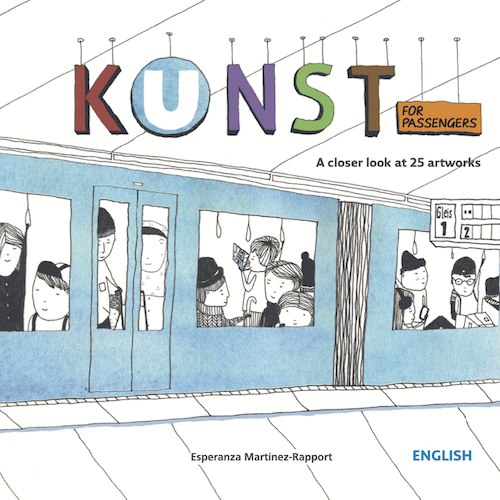 12,00 €   –   For a short time only: 10,20 €
The Vienna subway is the most visited art museum in Austria.
I invite you to let the next train pass by and instead immerse yourself in the world of art. In this book you can find information about where these ideas came from. The aim is to present a striking portrait of the creators of these art pieces, the general characteristics
of their work and to learn something special from him or her. These portraits are intended to be informal meetings between the artists and readers, without jargon or formality.
The ultimate goal is that after reading this, the subway visitor no longer walks through a cold and anonymous place every time they pass through the stations, but instead undertakes an inspiring journey into the world of these ideas..
Productdetails:
Softcover
108 pages
14,8 x 14,8 x 0,8 cm
The book "KUNST for Passengers" is in print.
Every pre-order untill 06.06.2021 gets a discount of 15%.